Say the right thing, everywhere.
I help businesses nail their brand messaging & become the obvious choice in their markets.
Brand Messaging Expert
Trainer, & Author
You'd probably rather square dance naked on your front lawn than think about your messaging - and honestly, that's fair. Websites are hard. Email marketing is a pain. Churning out social media posts can feel like a daily battle, especially when you signed up to be a business owner - not a marketer.
I've spent the past 10 years helping business owners (everyone from coaches and consultants, to speakers, authors, and founders) go from "endless edits," to choreographing words, visuals, and experiences that inspire action. Without fancy footwork. Indoors. While fully-clothed
With the right framework your messaging can actually be the easiest part of running your business.
When you say the right things you can win hearts, open wallets, and grow your brand.
YOU MAY HAVE SEE MY ADVICE ON





You're too talented to remain invisible.
With the right message, shared in the right places, your expertise and value will be impossible to overlook.
Keep bad leads at bay and spaghetti off your walls. You'll know exactly what to say and how to get the most mileage from from messages you create.
When you play it safe, you ride the bench. Grow recognition and revenue by writing your own rules (with messages to match).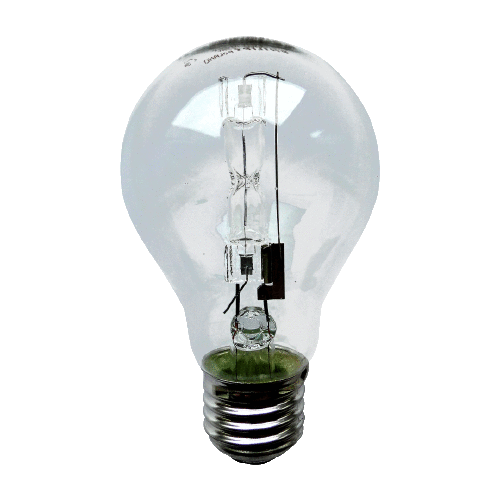 "There is no way I'd have ever come up
with a tenth of the ideas & words."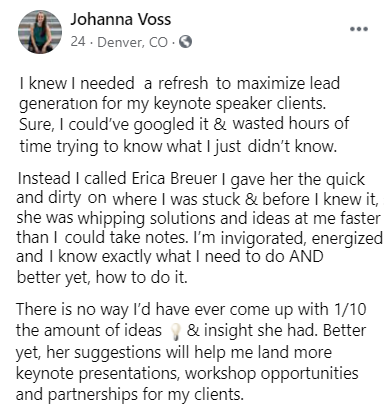 Meghann Conter, Founder of The Dames
Bonnie Wylde, Sales Enablement Consultant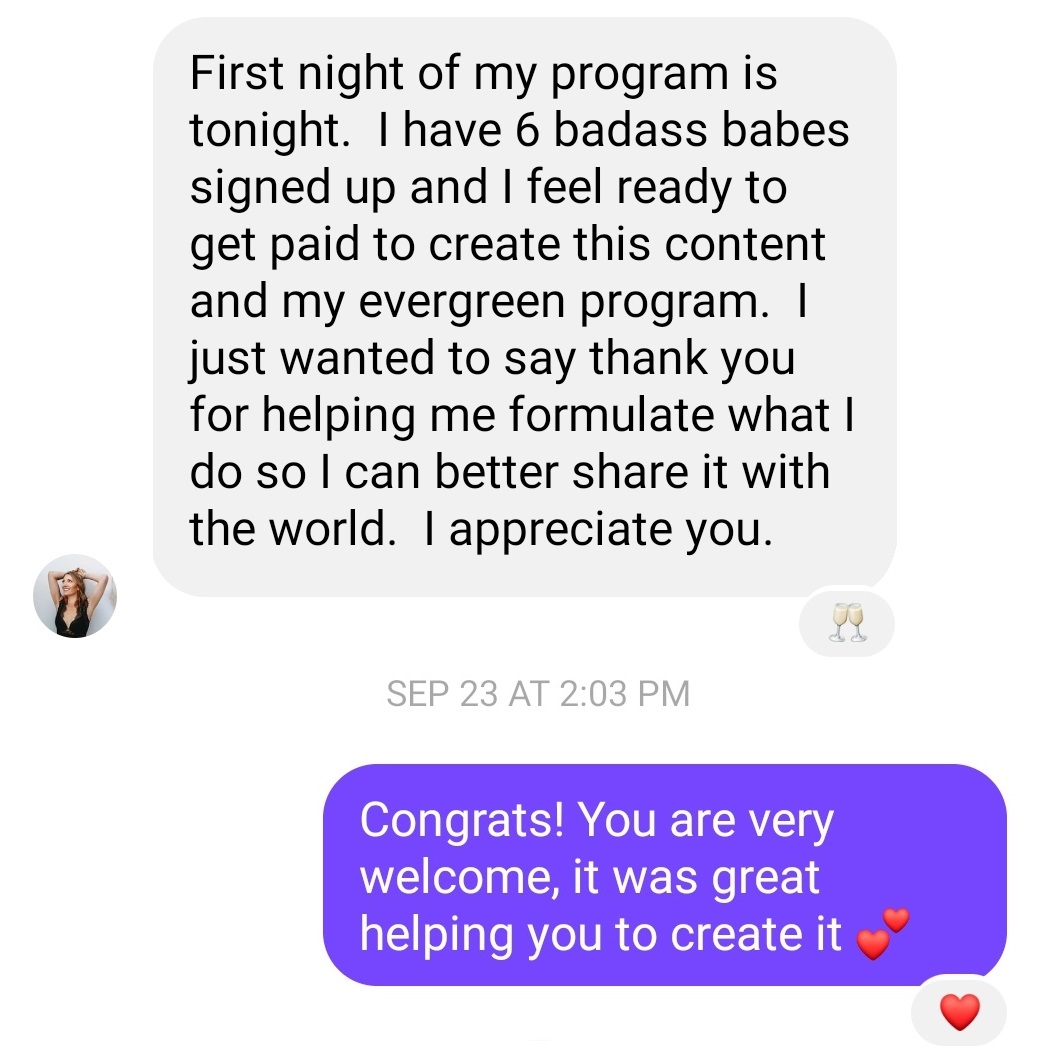 Erin Berry | Love, Pleasure, Relationship Coach
Monica Ortega - Author, Speaker, On-camera Host
Sonal Bhaskaran - 5S Projects
Become the obvious choice in your market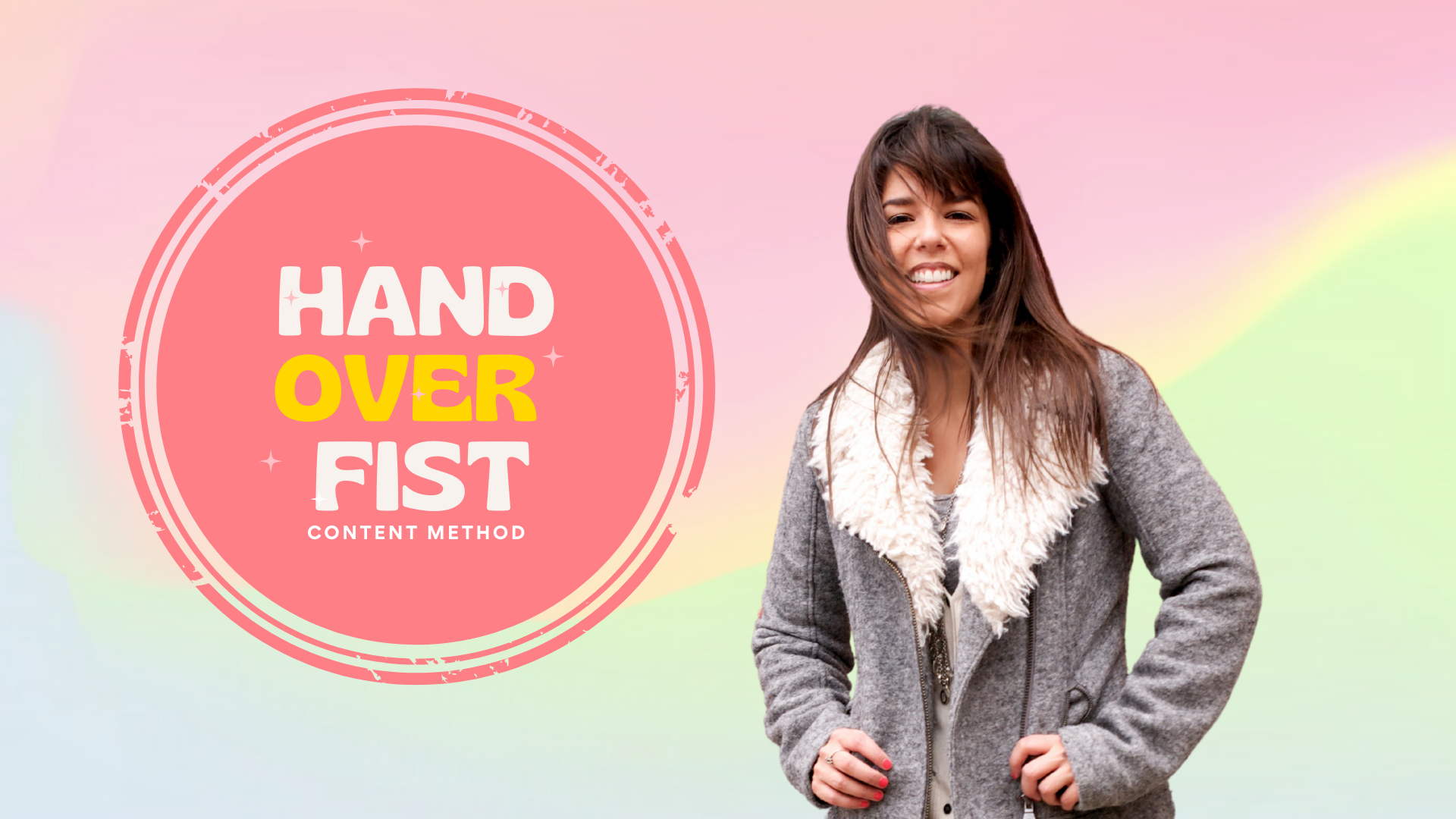 Want to post unimpeachably original content? And write a book? Without creating extra work for yourself and your team? My Hand Over Fist Method will help you get more mileage from everything you create.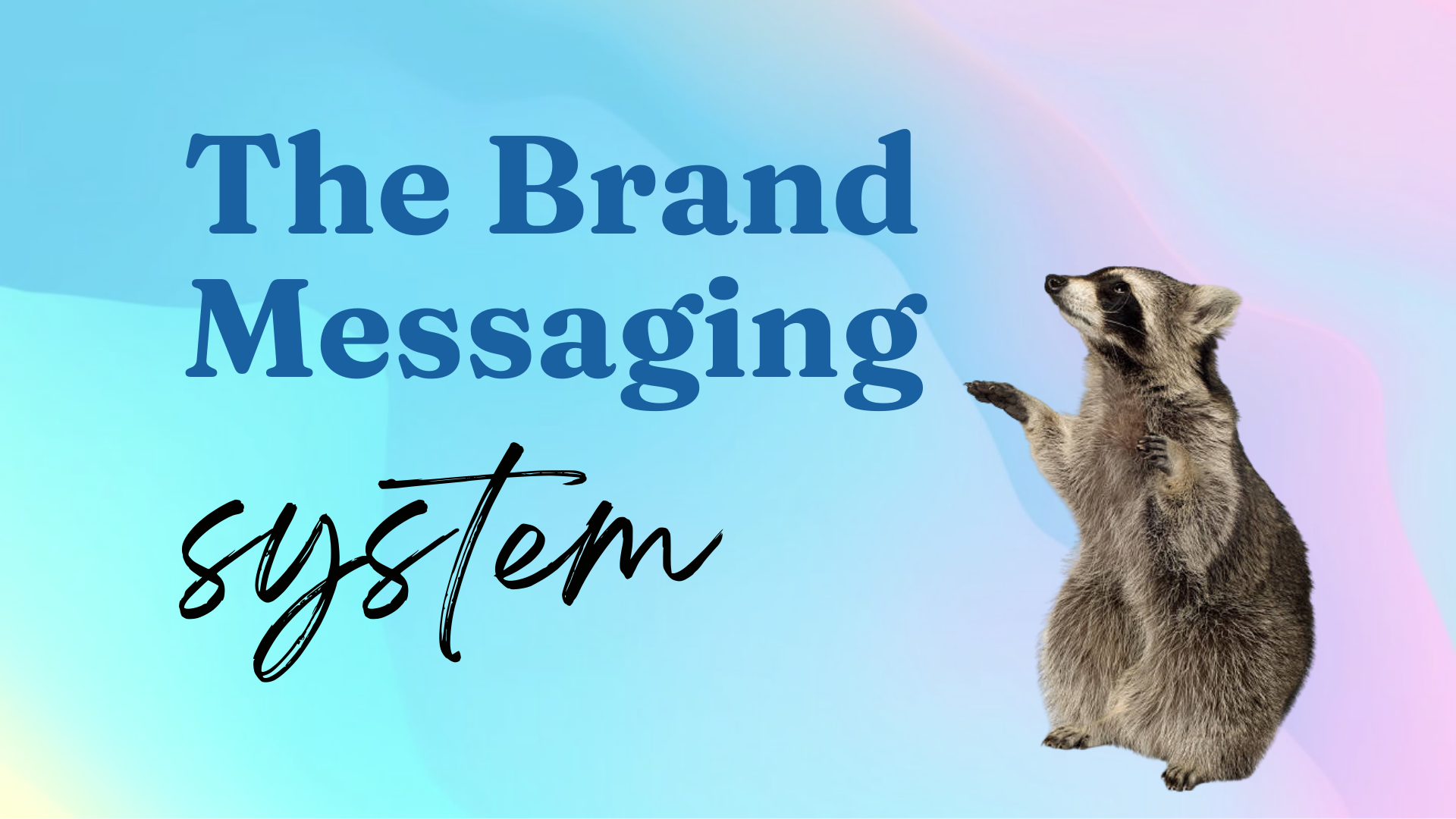 I offer this program in partnership with Ryan Rhoten (no, he's not a raccoon). It's designed to help you go from unsure of what to say or being an invisible "best kept secret," to using a message that wins hearts and opens wallets - in as little as 60 days.
Like cheat codes for writing about your brand.
Keep these Message Makers at the ready for when you need to create a message that's impossible to overlook. OR Google some ideas instead, fall down an internet rabbit hole, and end up buying another pair of Nikes. 100% your call.